At the far northwest of the United States, along the Canada border, there is a 1,390-km bicycle tour route: the Washington Parks Bicycle Route. It is a ring route that remains entirely into the state of Washington, extending from the Pacific Ocean, to the forests of the Olympic Peninsula, to the National Parks of the State.
This itinerary was designed by the Adventure Cycling Association, the leading American cycling promotion organization. Departure and arrival are set in the town of Sedro-Woolley about 60km from the Canadian border. The leaders of the association recommend cyclists to take the Washington Parks Bicycle Route from mid-April to mid-November when the climate is more favorable and the roads are well-accessible.
PATH
Starting from Sedro-Woolley you follow the main road westward to Port Townsend, a historic port town with several tourist places. In the beginning you are pedaling on islands near the coast, all connected by bridges, but in the final stretch to reach the city on the Olympic Peninsula it is necessary to take the ferry.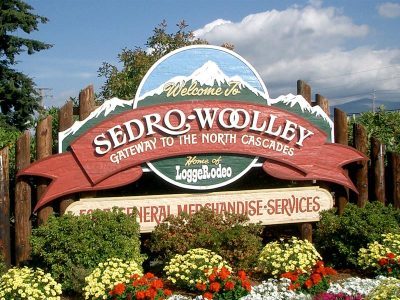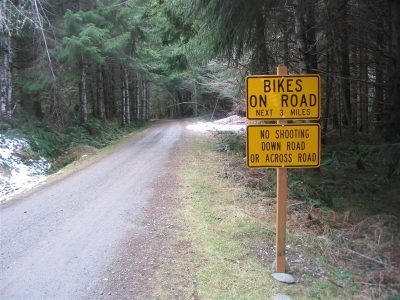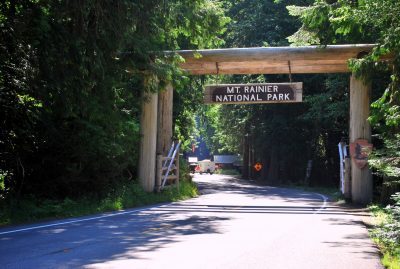 After approximately 60 km from Port Townsend, at the Sequim town, you take the Olympic Discovery Trail, a very impressive bicycle trail at the gates of the Olympic National Park. If you want, you can leave the bike at the visitor center and dedicate some hours to trekking in the park. The cycle path ends too soon after only 25km in the city of Port Angeles, a reference point for the inhabitants of the area.
The Washington Parks Bicycle Route continues to follow the coast from Forks and Aberdeen to Elma. This area is particularly impressive with the beaches overlooking the ocean and with the wild nature of the forest.
Once you arrive at Elma you can choose to end the ring turning to north to return to Port Townsend or to go to the Cascade Range and Mount Rainer. In the second case, you go east and return to the heart of the state, you pass Eatonville and enter the National Park of Mount Rainer. The park road can be very busy in the summer months and care must be taken.
Beyond the park you will find two mountain passes with climbs between 5 and 8%: the Cayuse Pass and the Chinook Pass. Overcome these difficulties, the road is practically all downhill until Selah, on the bank of the Yakima River. It is just along the river that develops the Cascade Range and the route follows it faithfully for many miles north. You cross Ellensburg, Leavenworth and Marblemount and then you return to the starting point.