One of the most bike friendly regions of Italy is Trentino, an area rich in bike parks, trails for bike and mountain bike and many services dedicated to cyclists. The proposed route is suitable for mountain bikes and is located in the heart of the Dolomites between Val di Fiemme and Val di Fassa.
You can use the cablecar that connects Predazzo to Gardonè to climb fast to the summit. In a moment you reach 1,700 m and there begins the route between Trenitno and South Tyrol. Keeping always on dirt roads, the tour allows you to admire amazing landscape on the mountains and on the nature that surrounds the trail completely.
Along the route you encounter demanding climbs, but always pedalable, and you reach up to 2,200 m. The most difficult to deal with is the initial one: the ascent leads to Feudo Pass and from here to the Catenaccio chain. The mountain stands out in front of the trail giving you unique emotions.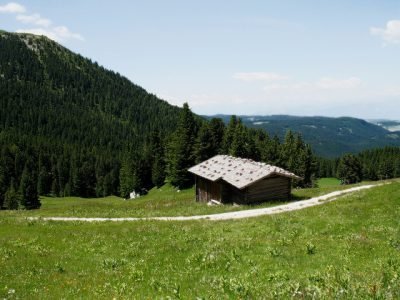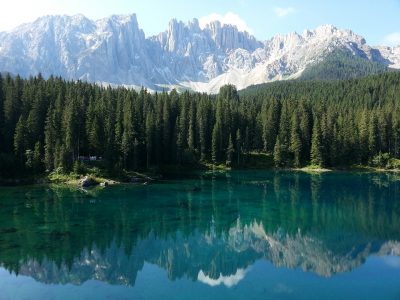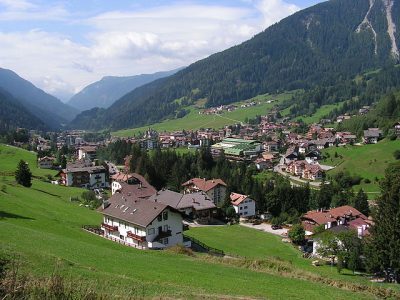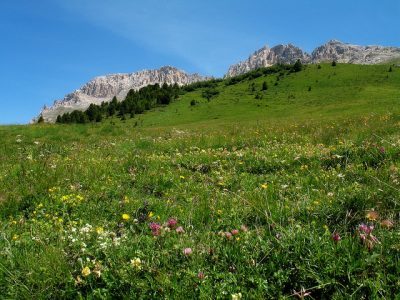 So always on dirty roads you reach the Carezza Lake with the dense forest in the background and the Latemar massif that it make the frame. Continuing, you reach the Passo Costalunga where you start a long and fun descent of about 12 km to Moena.
Once back in town you take advantage of the local bike path that runs alongside the river Avisio to return to Predazzo.
To tackle this itinerary, even in summertime, a thermal jacket and a waterproof jacket are required.