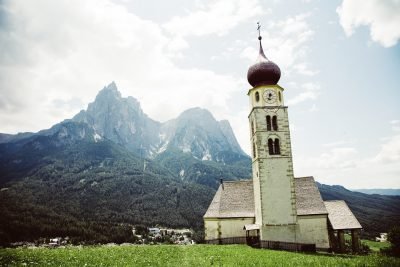 The Ciclopista del Sole is a cycle path designed by FIAB that crosses Italy in all its length. The itinerary develops for about 3000 km, from the Brenner to Sicily, largely exploiting secondary roads and sometimes cycle paths.
The first section of the Ciclopista crosses Trentino starting from the Brennero pass. It follows first the course of the river Isarco and then that of the Adige river passing Bolzano and Trento.
Then, after reaching Veneto, it runs along Lake Garda and enters Lombardy. The track crosses Mantua and then heads along the banks of the river Po.
Following the course of the Secchia river, the Ciclopista arrives in Emilia-Romagna. After passing Bologna you have to face the Apennines and then enjoy some pleasant descents in the Tuscan territory.
The Ciclopista del Sole reaches Florence developing along the Arno, then deviates towards the south towards Arezzo. From here take the Sentiero della Bonifica that after about 60 km ends at the border with Umbria.
In Lazio the track continues quiet until Rome. Crossing the city by bike is quite challenging but fascinating. It is an opportunity to visit the famous Roman ruins of the Baths of Caracalla, of the Foro Massimo del Colosseo.
Pedaling along the Appia Antica and then along the Ardeatina you reach Campania. In this region the Ciclopista del Sole develops along the coast passing Naples and Salerno.
The stretch in Basilicata is very short, then you reach Calabria. The track continues in the Pollino Park in the direction of Reggio Calabria and then further south towards Catanzaro and the Strait of Messina.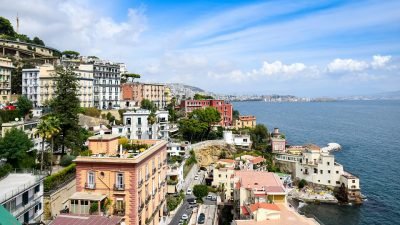 Once arrived in Sicily you cycle in the area of Taormina and Giardini Naxos and then start a real tour of the south coast. The track crosses the provinces of Ragusa, Caltanissetta, Agrigento and Trapani. It therefore ends in Palermo.
It is possible to continue the Ciclopista del Sole also in Sardinia for a short tour of the island.