The Budapest – Belgrade itinerary is part of the Eurovelo 6 cycling route, also known as the "river road", as it follows the course of some important rivers of Central Europe.
In this particular section, you are cycling along the Danube. Always on secondary roads, sometimes dirt road, and always slightly downhill except a short stretch before the arrival. It is recommended that you download a reliable route track to your navigator because directions are almost non-existent along the way.
The route is also suitable for beginners of bicycle touring as long as they are accustomed to spending some nights in the tent. Outside the big cities, accommodation options are very scarce.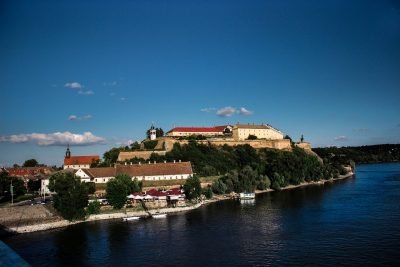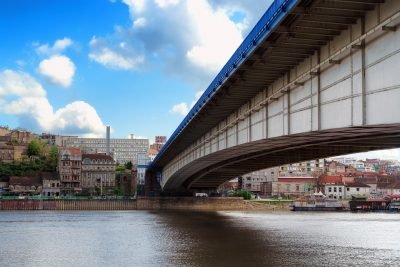 The Hungarian section of the Budapest – Belgrade itinerary develops in the middle of nature. The country is heavily based on agriculture, and in fact, you crossed vast stretches of wheat and sunflowers. Once you reach the city of Dunajvaros, if you continue to ride on the left bank you will arrive directly to Serbia. You have to cross the border at Tompa, about 230km from the start.
In Serbia the landscape is more desolate, a sad reminder of the last war that affected the country. Arrival in Novi Sad is an opportunity to visit the Petrovaradino Fortress, an ancient fortified city of the Roman Empire and today an imposing military building amongst the most beautiful in Europe.
Out of town you have to face about 10 km of climb and then the last 90 km to Belgrade. The entrance to Belgrade takes place on a local cycle track that runs along the Danube.