Bicycle path of the Three Rivers is an ideal route for cyclotourism in Lombardy, In fact, you can cross the Po Valley without ever pedaling on busy roads. The track is surrounded by the countryside and flows along the route of three of the most important rivers in the area: the Adda, the Serio and the Po.
The itinerary begins in the center of the chaotic Milan to end at Sabbioneta, the ideal town of Vespasiano Gonzaga. Once you leave and pass the city center of the capital of Italian fashion you immediately immerse yourself in the countryside.
From Milan we take the Martesana cycling track that runs along the Adda River in the direction of Bergamo. After a few kilometers you cross the workers' village of Crespi d'Adda, declared Unesco Heritage in 1995.
Then the path of the Three Rivers goes south-east, arriving at Caravaggio, the birthplace of the namesake master of painting, and then on the shores of the Serio River that descends from the Seriana Valley and points straight south. With a detour of a few kilometers in the direction of the source, you can visit the castles of Ugnano and Malpaga.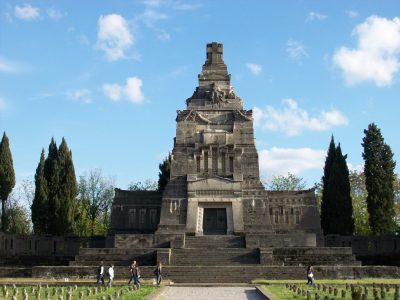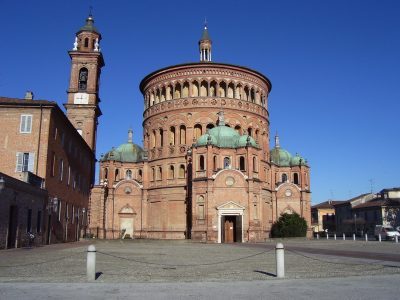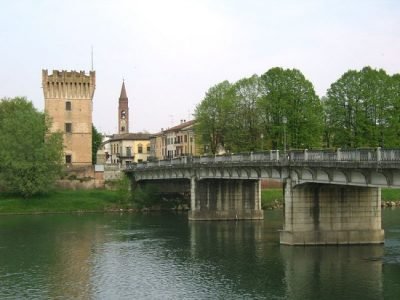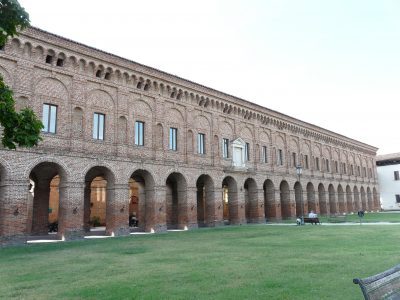 Pedaling along the river you have the opportunity to immerse yourself completely in the nature, forgetting to be in one of the most industrially developed areas of Italy. In the summer on the horizon there are only fields of poppies and wheat, and in the background it feels the grazing of the frogs.
Throughout its course, the Serio crosses Crema, a small but definitely wonderful town, a Po Valley jewel often underestimated. Continuing, we enter the South Adda Regional Park which takes us to the medieval village of Pizzighettone.
At this point, to reach Sabbioneta you can pedal along the road that follows the course of the Po to Piadena or take a short train ride then go on to the Oglio Regional Park to the final destination.
The second option is perhaps the best and allows to arrive fresh and rested in Piadena to finish the last kilometers on the pedals. This last stretch is characterized by large grain fields worthy of a Monet painting. Once you arrive at Sabbioneta, do not miss the Ducal Palace, the Giardino's Palace and the Ancient Theater.