Cycling brings various benefits to our body and mind. Let's see in detail the main ones:
Lose weight
Pedaling is a simple exercise, accessible to everyone, which allows you to stay fit and do sport open air. To start losing weight it does not matter to grind kilometers on kilometers and not even face the most inaccessible climbs.
The bicycle can also be used for short daily trips, for which the car was generally preferred. Already this change can be significant for our body.
At the beginning it will certainly be tiring, but once the difficulties are overcome, cycling becomes a fun and economical way to get back into shape.
Good for the heart
Cycling is good for the heart. It is a great way to make the cardiovascular system work better and also to improve the metabolism.
To bring significant benefits you need to ride at the right intensity: neither too fast nor too slow.
Obviously the right pace varies from person to person, everyone must find their own.
Low impact
Cycling is a low impact sport, that is, it does not strain the joints or the muscles. The circular movement of the pedaling allows you to strengthen your legs without stress. It is also perfect for people with light overweight who wish to burn fat and improve their endurance.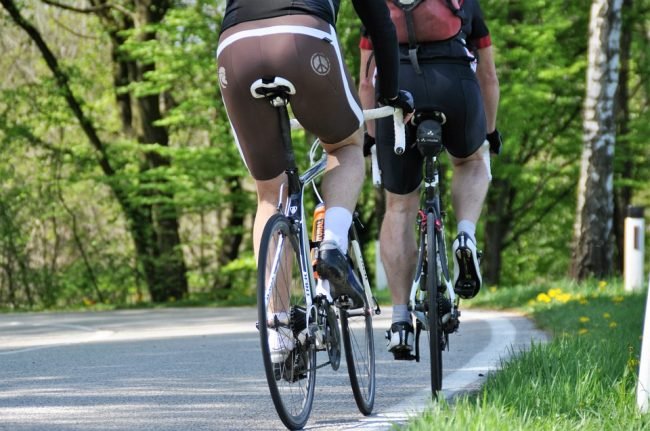 How often do you have to ride a bike?
Often when you start cycling, you tend to reach and maintain a too high speed. In this way fatigue is just around the corner.
It is necessary to pedal at the right intensity, the one that allows us to proceed in peace. If you ride at the right intensity there is no limit to how often you ride a bike.
The ideal start is around 30 minutes twice a week, which is already sufficient for cardio activity. Increasing the time from week to week you can improve your health in a lasting way.