One of Germany's most fascinating routes, the Weinstrasse, the German wine road, boasts a variety of truly unique landscapes.
For about 85 km, you will pedal in the midst of vineyards, tobacco plantations and ancient villages of historical and artistic interest. The road, built in 1935 in an attempt to revitalize the German wine industry, is today a real gourmet route, which, especially in the summer, attracts many visitors. The ideal occasion for travel it is on the last Sunday of August, when the Weinstrasse is completely closed to traffic.
The region concerned is that of Rhineland-Palatinate, in the southwestern part of the country. It starts from the town of Schweigen-Rechtenbach under the "Weintor" (the wine gate), at the border with France, and reaches Bockenheim, crossing the "Natural Park of the Selva Palatina".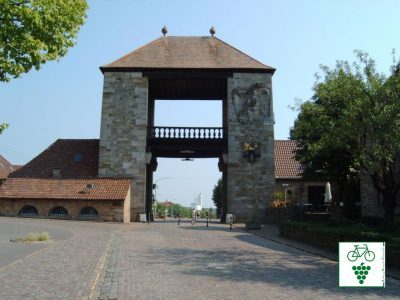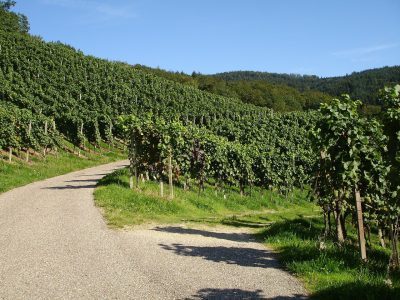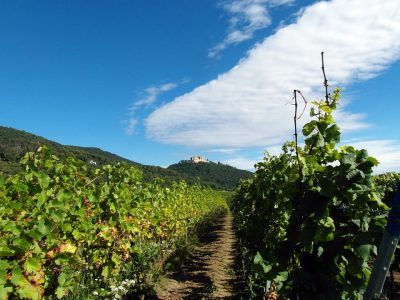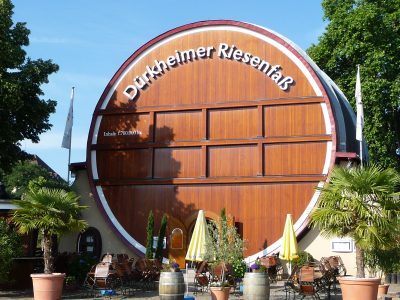 The route don't have particularly difficulties, if not some ups and downs due to the hilly terrain. The total difference in height reaches only 900 m, with peaks of about 300 m above sea level. The characteristic white-green signage is well visible throughout the road along which there are also numerous accommodation facilities and refreshments.
Along the Weinstrasse there are some famous tourist sites in Germany that deserve at least one visit. You can not, in fact, take advantage of the Bad Durkheim spa, taking the opportunity to drink some good beer inside the Riesenfass, the largest wooden barrel in the world, now adapted as a tavern. Also, between a tasting of wine and the other, you can also visit the towns of Deidesheim, Rhodt and Hambach.