The Ring of Kerry is an Irish panoramic road that allows you to visit the whole region of the same name. This area is located in the south-western part of the country about 4 hours from Dublin.
Kerry is a particularly fascinating region dominated by the green of the pastures and the blue of the sea.
The route starts from the city of Killarney. Here you can easily rent bikes for a few euros a day. It is preferable to approach the route counterclockwise as local buses are also obliged to travel in this direction, so you can not find them in front of you suddenly turning a bend.
Also note the direction of travel. In Ireland there is a right-hand drive.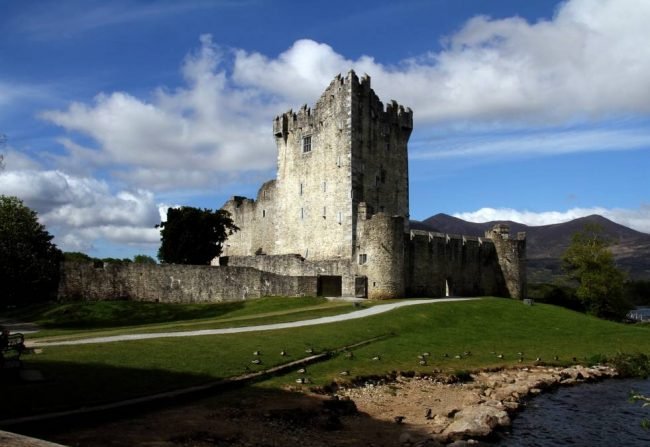 You start cycling in the direction of Forest View, just 35km away, and then towards Cahersiveen, a characteristic Irish village. You proceed in the midst of nature, along large pastures bordered by dry stone walls. The green of the territory is absolutely dazzling and dominates the landscape everywhere you look.
When you arrive in Waterville you have to go uphill to admire the Sherky Islands, the protagonists of the bay. Then a long descent leads to the village of Caherdaniel. The Ring of Kerry continues along the rugged coast to Kelmare, about 50 km away.
When you reach this town, you leave behind the sea and continue inside the region.
The last stretch of the Ring of Kerry passes through the Killarney National Park. Here are several lakes of incredible beauty that pay off all the fatigue made along the way.