The Naviglio Grande Cycle Track is now a classic of the Sunday cycling trips. About 20 km long, the cycle track follows the course of the navy from the center of Milan to Abbiategrasso. From here it is possible to continue on other cycle paths in the direction of Lake Maggiore or Pavia.
The route starts from Porta Genova near the railway station. The first stretch of the track is not for the exclusive use of cyclists but it is easy to meet many runners and pedestrians.
Once you cross the Corsico town, you proceed along the track separated by automobile traffic. In Trezzano sul Naviglio you can fill the bottle at the public fountain offering gassed and natural water.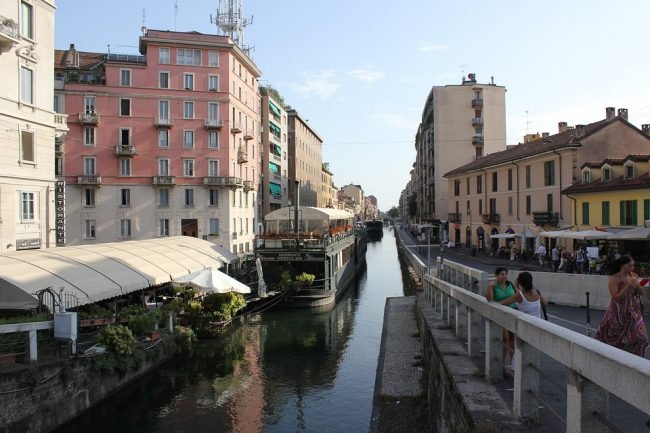 You cross Gaggiano and finally leave behind the city. The track continues along fields cultivated and kissed by the sun for several kilometers. There are artificial locks and farms far from the inhabited centers.
Following the indications you can arrive at the Abbey of Morimondo, a beautiful three-nave church dating back to 1134. Particularly beautiful is the central rosette on the abbey facade.