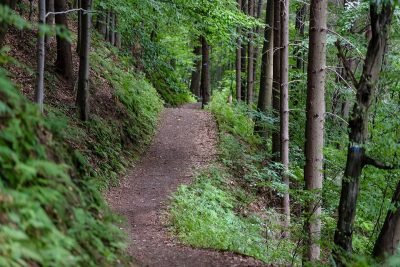 The Casentino is a mountainous area on the border between Tuscany and Emilia-Romagna. The Casentino mountains, up to 1.600 m high, surround a decidedly marvelous valley. This is where originate the Arno river.
The Casentino forests are very famous, which over time have welcomed several hermits. San Francesco and San Romualdo are the best known, both founded in the Casentino two important places of worship: the Sanctuary of La Verna and the Hermitage of Calmadoli.
Mountain biking is the best way to explore the Casentino, here we propose an itinerary that develops in the Park of the Casentino's Forests. The route largely exploits paths immersed in nature for a total length of about 80 km.
It starts from the small town of Ridracoli in the direction of Badia Pratiglia. You face rather difficult climbs to overcome the Passo del Cancellino. Then a long descent leads to Badia Pratiglia, a beautiful village of craftsmen and carpenters that also offers excellent traditional Tuscan cuisine.
The route continues towards the Passo dei Fangacci at an altitude of 1.213 m. You still ride on a long panoramic ascent immersed in the silence of the fir and beech woods. Then downhill into the Lama Forest. If you have the chance, take a detour and stop to visit the Hermitage of Camaldoli.