In the United States and Canada cycling is a real adventure! Most of the US bicycle routes have been designed and organized by the Adventure Cycling Association. These paths are not suitable for beginners, they require consistency, flexibility, and preparation for facing environments far away from civilization.
The Great Parks Bicycle Route is an itinerary made of two distinct routes: Great Parks North (between Canada and USA) and Great Parks South (Colorado, USA).
Great Parks North – 1.207 km
It is an itinerary only for a few months, between summer and autumn, because these lands are often covered with snow until mid-June. The route begins in Canada in the Alberta region. Though it is a remote area, it is a popular tourist destination and there are essential services such as hotels and restaurants.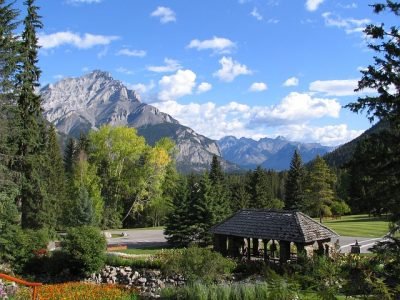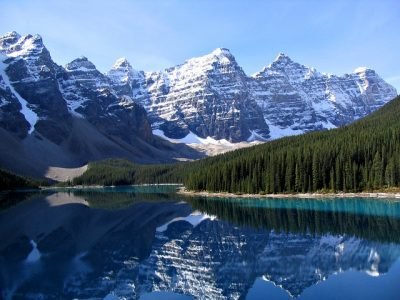 It starts from the Jasper National Park and crosses the Banff National Park, the Kootenay National Park, the Waterton Lakes National Park and the Glacier National Park.
The landscape is varied and evocative with glacial lakes, whitewashed mountains, woods, meadows and rolling hills. The climbs to be faced are several throughout the route, ending only after entering the USA in the state of Montana. The small town of Missoula marks the end of the itinerary.
Great Parks South – 1.116 km
The itinerary develops entirely through the Colorado Rocky Mountains from Steamboat Springs to Durango. You cycle on impassable roads including Trail Ridge Road, the highest paved highway in the US that winds up several km between the high mountains and the valley. Restaurants and hotels do not lack but are often very distant from each other so you need to plan the stages very well and still have a full camping equipment.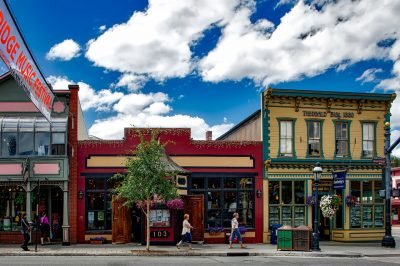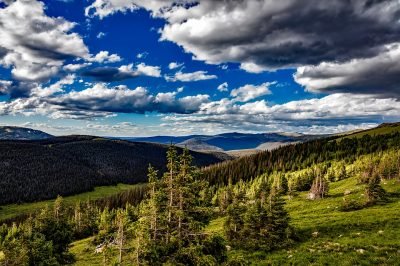 Some traits are very popular as the one between Estes Park and Georgetown since they are close to renowned tourist sites.
After leaving behind the Trout Creek Pass, the route descends into the valley of the Arkansas River and continues crossing the dry region of Four Corners until the destination town.