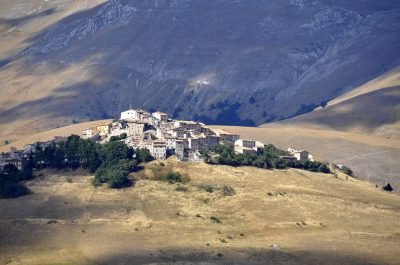 Umbria, "the green heart of Italy", is a magnificent region where there are small medieval villages and famous natural attractions. Just think of the Cascata delle Marmore and the Fonti del Clitunno.
The whole region is crossed by paths, trails, historical roads and itineraries ideal to be tackled by bicycle. There's something for everyone: it's a destination not to be missed for all cyclists, bikers and bicycle travelers. Bicycle touring, in particular, and the activities connected to it are very well developed throughout the territory.
In addition to the famous greenway of the Spoleto-Norcia Railway, which is the protagonist of a famous competition every year, there are also:
Via Amerina – from Perugia to Rome, through some of the most beautiful Umbrian towns;
Cammino di Benedetto – thematic itinerary in the most significant places of the life of San Benedetto, from Norcia to Montecassino;
Cammino di Francesco – which retraces the steps of the patron saint of Italy reaching as many as four religious sanctuaries he founded;
To these itineraries are added local routes around the villages and through the countryside. Many simple excursions can be found along the shores of Lake Trasimeno or in Val Teverina on the banks of the Tiber. Ideal routes for mountain biking are found in the area of Norcia and Castelluccio. Here there are several dirt paths that wind through the Sibillini Mountains National Park.