The cycle path connecting Mirandola to Finale Emilia represents the perfect recovery of an abandoned railway structure. The 30 km of the track runs, in fact, along the nineteenth-century railway crossing the local countryside. The itinerary presents no difficulty and is therefore ideal for families who like to ride bicycles. You will almost always ride in the open country, away from traffic, so that children can safely cycle.
The route begins in the historic center of Mirandola, in front of the town hall. In the past, the village was governed by the noble Pico family of which was also part the famous Giovanni, better known as "Pico della Mirandola".
The remains of many members of the family are still preserved in the Church of St. Francis, except those of Giovanni who was buried in Florence.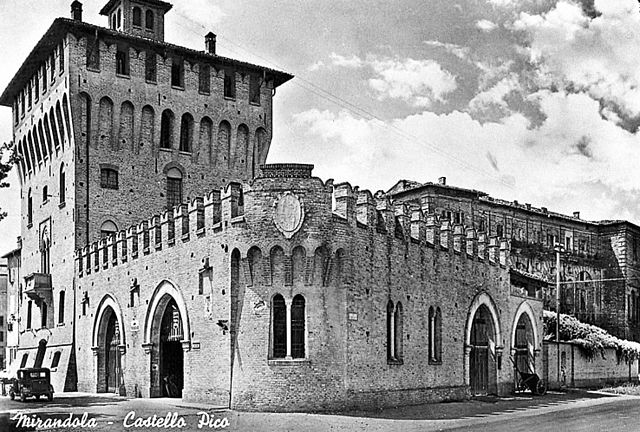 Once out of the old town you start cycling in open country on a cycle track separated by the provincial road.Continue in the direction of Villafranca passing in front of the former railway station. Then the track continues pleasantly towards San Felice sul Panaro, crossing cultivated fields and small woods. Once reached the town, we are now a few miles from the end of the track.
The last stretch flows quietly in a very suggestive setting up to Finale Emilia, a beautiful town rich in canals and medieval alleys.