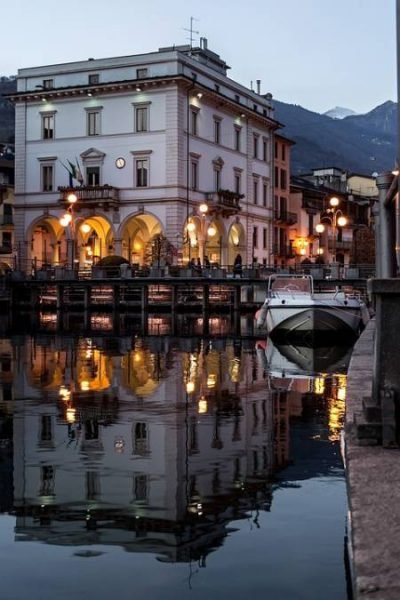 Between Vercelli and Lago d'orta there are about 70 km, a distance more than enough for a bike ride. We are located in the Lower Valsesia, in the area of Cuneo-Vercelli.
The best time to visit this area and appreciate its beauties is between spring and autumn. Some intermediate stages can also be planned as there are numerous hotels and restaurants.
The proposed itinerary starts in Vercelli and continues in the direction of Gattinara along the state road. It is preferable to cover it during the weekend when the traffic is less intense.
Once reached Gattinara, the route continues towards Borgosesia, largely exploiting secondary roads or pedestrian and local cycle paths. The view is very pleasant and the stretch of road flows quickly.
Further on is Varallo Sesia, a beautiful village with a well-kept historic center. A cable car reaches the Monte Sacro, a World Heritage Site.
You cross Ciavasco and Arola, so there are only a few kilometers to reach the shores of Lake Orta. The village of Omegna is the northernmost point of the lake, hence the path turned decisively towards the south following faithfully the west coast of the lake and returning to the starting point.
Along this stretch you cross almost all the small villages overlooking the shores of Lake Orta. Some definitely deserve a visit like Pettenasco and Orta San Giulio.