UNESCO World Heritage Site and the City of Bicycles, Ferrara is one of the most popular destinations in Italy for cyclists. The inhabitants regularly move by bicycle and many hotels and accommodations offer a bike rental service.
Visiting the historic center on pedals is not a problem at all. Particularly fascinating is the tour of the walls: 9 km fully accessible by bike!
Absolutely not to be missed is the medieval area of the city which has preserved some splendid palaces of the past, including: the Estense Castle, the ancient residence of the Este, Palazzo Costabili, home of the Archaeological Museum, the river port and the Jewish ghetto.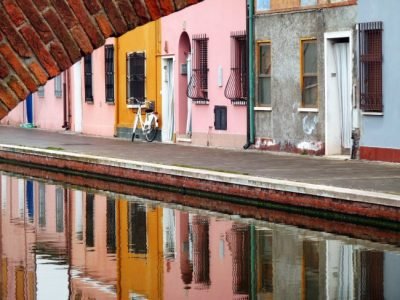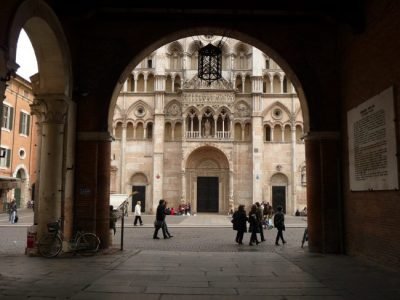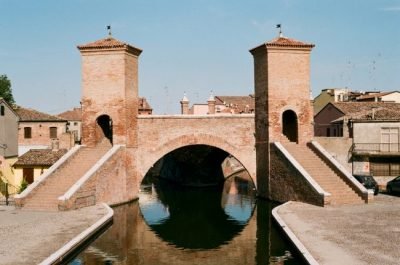 But not only is Ferrara's city center is bike-friendly, there are numerous routes and bike paths nearby. One of the nicest areas to discover by bike is Comacchio, about 50 km from Ferrara. It takes about a day to reach by bike but you do not have to be very trained because the territory is flat. It is however possible to foresee an intermediate stage in a farmhouse.
Comacchio is a quiet little village in the Po Delta Park and offers many possibilities of stay for cyclists. The historic center is particularly scenic, similar to a miniature Venice with numerous bridges and navigable canals.
In the surrounding area, in the valleys of Comacchio, it is possible to make bicycle tours and trails along wonderful naturalistic trails also near the salt pans.
The best times for cycling in the countryside between Ferrara and Comacchio are the spring and early autumn months.