The geography of Lithuania is such that the country seems to be divided in half; to the east there are hills, lakes and forests, while to the west is the sandy coast.
The cycling tours of Lithuania are mostly concentrated to the east, north and south of the capital Vilnius. These three areas are crossed by bike lanes that run on sheltered seats and on secondary roads, generally not asphalted. These are the most interesting areas to visit both from the natural and tourist point of view. The rest of the country is in fact a large flat plain where are concentrated crops and farmhouses.
Are part of the network of cycle tracks in Lithuania:
LT1 – the route develops south-east of Vilnius. Exiting the city, you will immediately meet the famous castle on water of Trakai and then you'll enter the Austadvaris National Park. Along the way you can also visit the dense forest of the Dzukija region.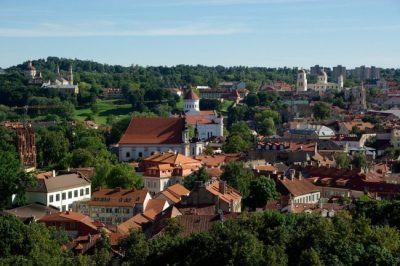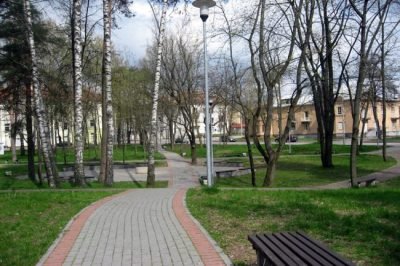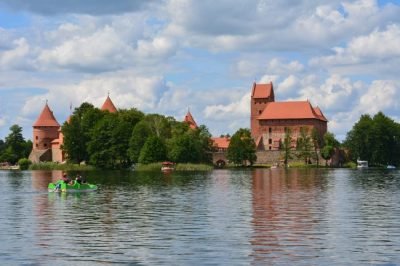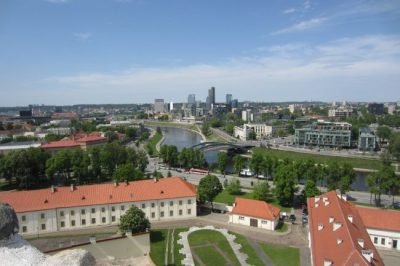 LT2 – the route stretches from the capital to the sea. Starting from Vilnius and following the itinerary you can admire much of Lithuania: from the countryside to the coast. You cross many cities and historic sites of the country such as the Shtetel, ancient jewish citeis.
LT4 – the route takes place in the southwestern part of Lithuania. This region was a forced step for the Red Army troops moving to the enclave of Kaliningrad. For this reason, it has always been practically closed to the rest of the country, and today it is practically unknown to the Lithuanians as well. It has a special charm for the most adventurous cyclotourism.
LT5 – the path stretches along the narrow tongue of land separating the Lithuanian coast from the Baltic Sea. This strip of land is called Neringa and is divided in half between Lithuania and Kaliningrad, Russian enclave. Behind it is the Curi Lagoon.