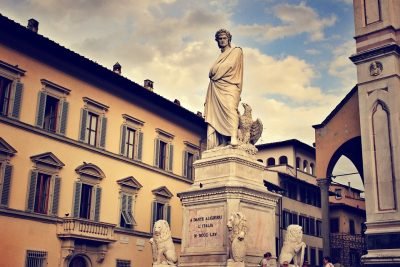 The shores of Lake Garda are an excellent starting point for easy cycling tours. The cyclists can move along the shores of the lake or go to discover the villages located nearby.
What we offer is a simple itinerary that from Peschiera del Garda reaches the city of Verona. The route is about 32 km long (64 km if we consider round trip) and does not present any difficulty except for a short climb halfway. You always ride on local cycle paths or low-traffic country roads.
From the lakeside of Peschiera del Garda you cycle in the direction of Pacengo and then towards the countryside to the east of the lake. The route runs along quiet secondary roads to the small town of Barbarago.
In view of Bussolengo, take a comfortable cycle path that leads to the historic center. The area is closed to car traffic so it is ideal to visit by bike. Leaving the historical center, still on the cycle path, you reach the banks of a canal parallel to the river Adige.
We then follow the course of the canal to Verona, a city of art and World Heritage. Verona deserves a great visit. Home to the famous Arena, it is known around the world as the city of Romeo and Juliet.