The Etruscan Coast is a wonderful territory extending along the entire Tuscan coast between Livorno and Piombino. The itinerary we propose is a long path that reaches Follonica from Pisa, always near the coast.
Starting to pedal from Pisa, along the cycle track following the Arno course, you get to the coast in a short time. Once you reach Marina di Pisa, head south and walk along the coast towards Livorno. The route presents some unexpected ups and downs that repeated even after passing the city.
You pass through Castiglioncello and Rosignano then you arrive in Vada, ancient port of Volterra and still today active sailing center of the coast of Tuscany. A few miles further, you reach Cecina and its fresh coastal pine forest. Later, the route moves away from the coast heading towards the historic village of Bolgheri. You will cycle along the famous Cipressi Avenue.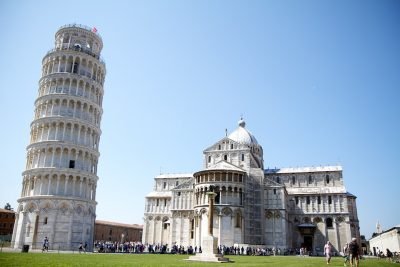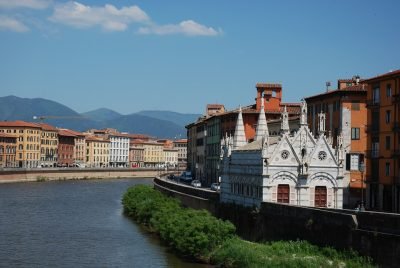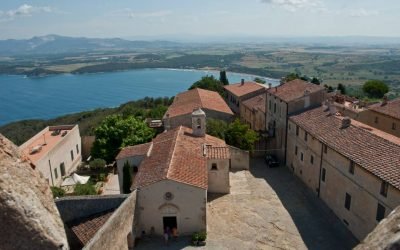 After Bolgheri, continue towards Sassetta, a spa center surrounded by the countryside. We are now in the geographical area of Val di Cornia, an uncontaminated territory rich in medieval villages. Your pass Suvereto and San Vincenzo, finally returning to the sea at the Gulf of Baratti.
Here is the Archaeological Park of Baratti and Populonia where many Etruscan tombs rediscovered in the 1990s are preserved. After a sight on the archaeological site you continue to pedal up to Piombino.The city is an active marina that connects the mainland with the island of Elba and other islands of the Tuscan Archipelago.
A short distance away is Follonica, the final destination of the itinerary.