Route 66 connects Chicago, Illinois to Santa Monica, California. Celebrated in songs, books, movies and television shows, it's one of America's most famous and dreamed roads by travelers all over the world. If you are fascinated, know that the Adventure Cycling Association, the leading cyclotouristic association in the US, made up an ad hoc itinerary for cyclists: the Bicycle Route 66.

About 3800 km through 8 states by pedaling on bike lanes and low-traffic routes. Except for a few short deviations, the track follows faithfully the historic Route 66. The itinerary has no particular slopes, so the greatest difficulty is represented by the deserted tracts of New Mexico, Arizona and California. To deal with these section, you need to carry a considerable amount of water and all the tools that you need to repair any damages of the bike because finding immediate help could be difficult.
The best time to go on the Bicycle Route 66 is spring (April to May), absolutely to avoid the scorching heat of the deserts and the Midwest humidity during the summer months.
As far as overnight stay, you can rely on cheap campsites along the way, but free camping is also permitted in almost any area along the route.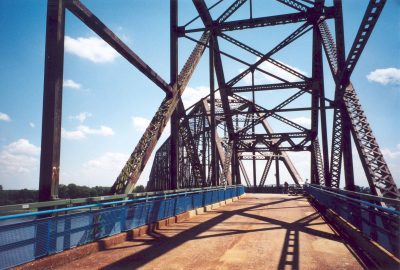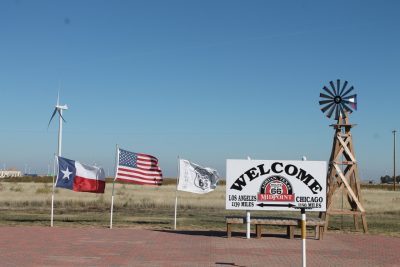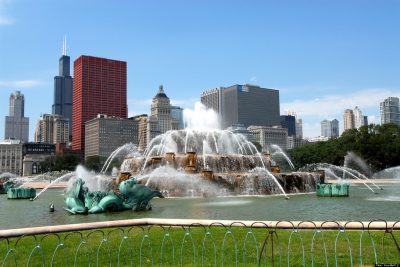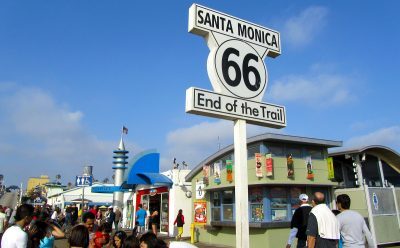 The official route of Bicycle Route 66 begins at the Buckingham Fountain in Grant Park, Chicago. From here, after about 75 km of cycle lanes and paths, you rejoin with the historic route. Then, at Madison County, you walk along the Mississipi River and cross the Chain of Rocks Bridge to St Luis in Missouri. Using the Riverfront Trail, take a parallel to Route 66, I-44, and continue all the way to the west for over 450 kilometers before taking the route to the city of Joplin.
After a short walk in Kansas you enter in Oklahoma and then in Texas. From here the services begin to run low, you cross isolated and desert places including an Indian reserve in the state of Arizona.
In New Mexico you can think about a stop in Gallup where in 2013 was inaugurated a truly remarkable bike park that the local government aims to make the mecca of mountain bikers.
Continuing, you enter in the Petrified Forest National Park and then more and more in Arizona. The entrance in California presents some difficulty because the area to cross is subject to strong temporal that can flood the Route 66 preventing the traffic. The solution is to fall back to I-40. The track ends in Los Angeles, Santa Monica, where is the sign that decrees the end.