The territory of Lake Garda is a real playground for cyclists and in particular for the cycling tourists. The Venetian side of the lake is packed with the ideal paths to discover the area in a "slow" way, depending on the pace of the bike.
The Veneto cycling network consists of several itineraries, the proposed route is L1. Starting from Bardolino, a characteristic town on the shores of Lake Garda, a tourist destination very popular and appreciated every season of the year.
You start to ride from the lakefront in the direction of the inland to the river Adige. After a few kilometers you will reach the locality of Albarè, a wine production center from which the famous Bardolino DOC is produced. In fact, there are numerous vineyards to see before arriving in the village center.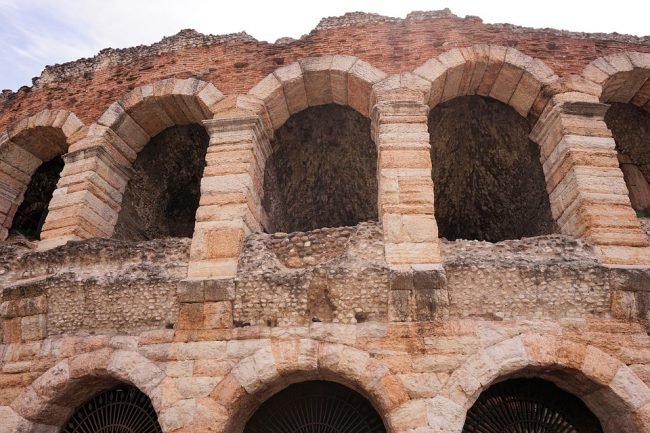 You reach the bed of the river Adige after passing Rivoli Veronese. From here onwards you will follow the water course to Verona. The trail proceeds in a slight downhill on a cycle track immersed in nature. You are pedal through cultivated groves and fields, the Lessini Mountains are well visible in the background.
The track reaches first the old town of Bussolengo and then, after about 15 km, the magnificent Verona. The entrance to the city is particularly impressive because it allows you to visit the Basilica of San Zeno and Piazza Brà, in the shadow of the famous Arena.